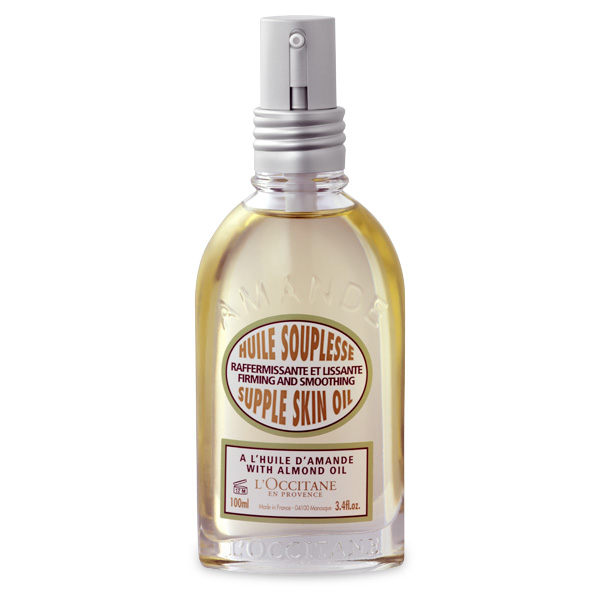 L'Occitane Supple Skin Oil - $38
What is it?
After shower oil moisturizer that is both firming and softening. Enriched with almond oil and Cameline oil, it promotes synthesis of the skin's support tissue and repairs the hydrolipidic barrier for skin that feels firmer and more supple.
Why did I buy it?
Needed a lighter moisturizer as the weather gets warmer.
Should you sample this?
I've been using this for about a month, I can't say if my skin is firmer but I will say that its moisturized - ALL DAY. The true test was wearing it on a hot humid day. I thought for sure it was going to be greasy and sticky, but it wasn't, I was pleased. It has a pleasant light fragrance and it lasts longer when layered with the Almond Shower Oil. I know your question: Isn't using the shower oil followed by the oil moisturizer too much oil? That was my question too, and its not. A little goes a long way and both are absorbed and don't linger on top of your skin.

If you are looking for an oil body moisturizer, you should sample this.
L'Occitane products can be purchased at boutiques worldwide and online at
loccitane.com
.