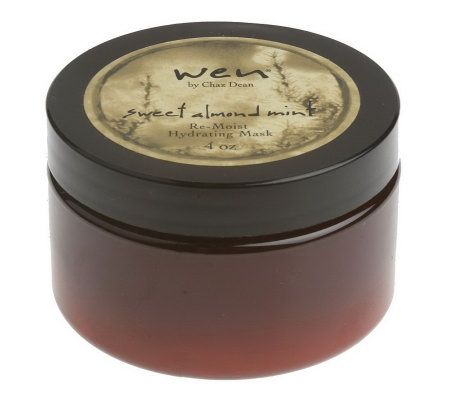 WEN Re-Moist Hydrating Hair Mask - $58 photo credit: qvc.com
What is it?
Moisturizing treatment for dry, damaged hair.
Why did I sample this?
As you know I've recommended WEN to all my friends but not everyone loves it like I do. I received this mask from a friend.
Should you sample this?
This mask is thick and a little goes a long way. I use it after cleansing with one of my many WEN cleansing conditioners and leave it on for about 30 minutes under a plastic cap. The results are great. My color doesn't fade and my hair is easy to comb through. With all I do to my hair with blow drying, flat ironing, relaxing and coloring I need a deep conditioning mask each time I wash my hair and this fits the bill.

If you are looking for a moisturizing mask, you should sample this.
WEN products can purchased at QVC.com